when...
you can simply opt out, why stick?
you can simply tell, why keep?
you can simply show, why hide?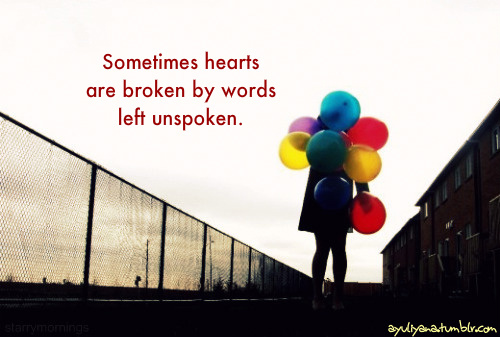 these few little things
may seem nothing
and often are left forgotten
but have you cared much
about the other heart
the other fragile heart?
perfection is one thing
truthfulness is another
and if decision should be made
i'd go for the latter
for what's perfect often fade
but truth makes one stronger
and wiser too
due to the hurt it causes.